The perfect cover for your dream sofa
No matter how much technology is in a sofa, it's the outside that counts! Colour, structure and feel should still be as pleasing after intensive use as they were on day one. When buying a sofa, the choice of cover is therefore often the most difficult decision. It doesn't matter whether you choose a high-quality fabric or a fine leather: We offer you a unique collection of high-quality covers. Let our variety inspire you!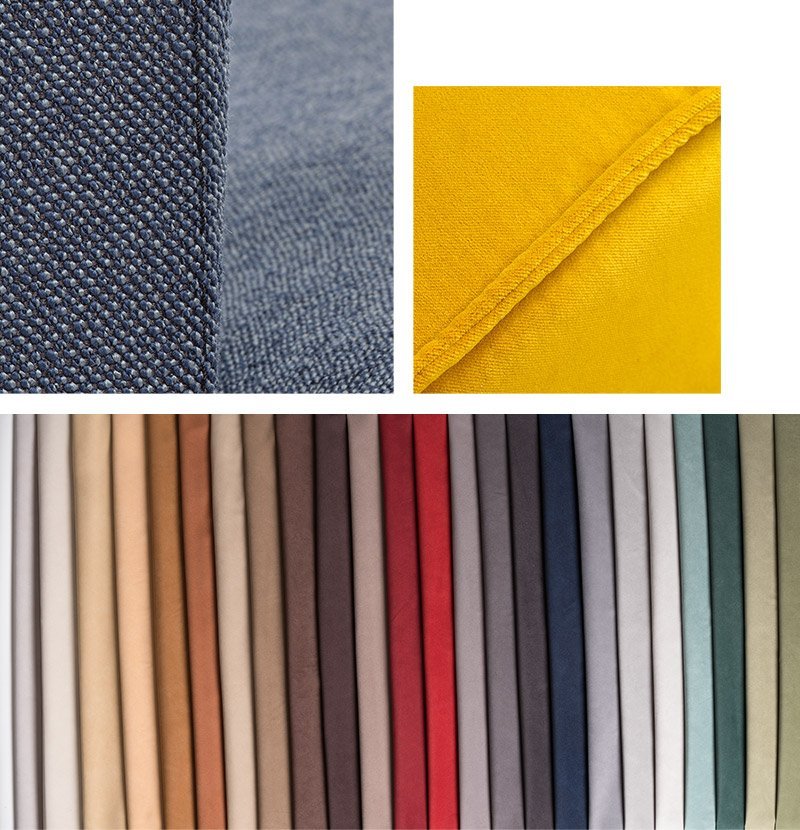 A perfect fit for every taste
In terms of structure, colour and quality, fabrics certainly offer the most diversity when it comes to sofa covers. We think that's really good, because it means we can offer our customers the right cover for their dream sofa. Our range includes more than 300 different fabrics: From soft velour to robust structural fabrics and hard-wearing everyday heroes.
Quality plays a central role not only in production, but also in the use of fabric covers. For this reason, all our fabrics are extensively tested for abrasion resistance, light fastness and emissions. Of course, we also promote quality labels such as Q2, aquaclean and Easycare.
Leather is an all-rounder: Being noble and natural at the same time, it is the classic among sofa covers. Our variety of cover leathers reflects the fact that not all leather is alike: from robust family leather to trendy cloudy leather and nubuck leather for connoisseurs, we have the right cover for every lifestyle.
When it comes to quality and care, we implement high standards: Our leathers come from selected tanneries and also have to undergo permanent internal testing procedures. The result is a genuine quality product that we are happy to pass on to our customers.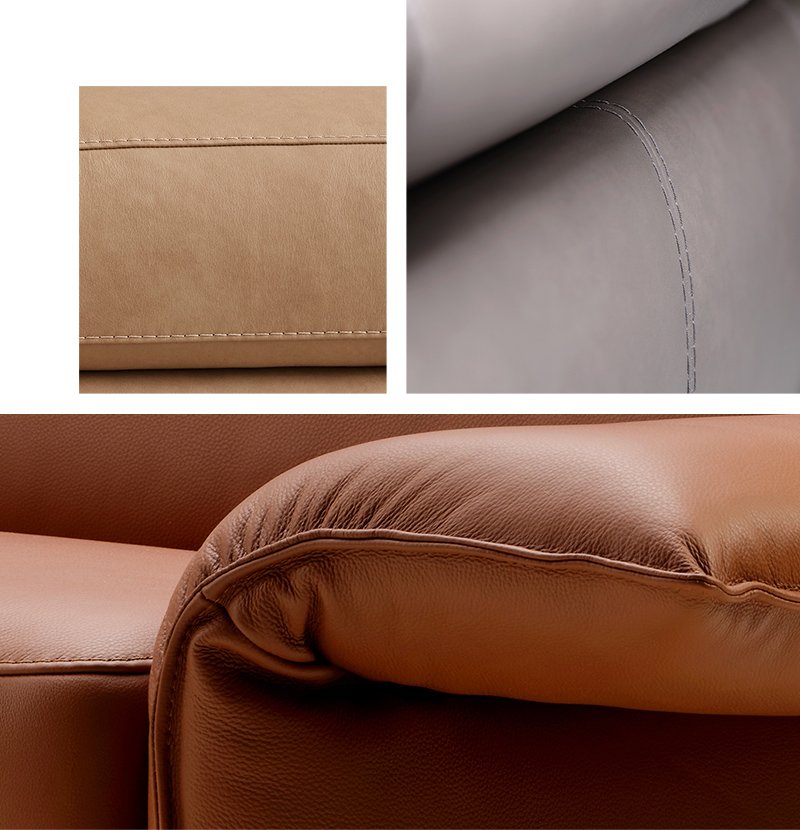 When it comes to upholstery, we fully trust our rom1961 dealers. As fabrics and leathers can only really be experienced "at first hand "! Our experts on site will also competently advise you on quality, light fastness, abrasion resistance, care or colour concepts.
Let is make your dream come true. Together.
A living centre is perfect when everyone feels comfortable on the sofa in their own way and when it offers the right setting and perfect comfort for every occasion. Your family will thus grow together and can welcome friends. This is our guiding principle, which we passioantely rethink and implement for every customer.