ADORA - Das zeitlose Sofa
ADORA - Das zeitlose Sofa
Design in Maßarbeit.
Wohlfühlen und genießen, ganz nach Ihren Wünschen.
Jedes ADORA ist ein Unikat.
Comfortable just like you want it to be.

Designed just as you need it.

Perfectly fitting just like no other sofa.
ADORA - The timeless one
Elegant compositions, light shapes and discreet design elements
Zusammen mit Ihnen gestalten wir jedes ADORA passgenau
in 10cm-Schritten an unserem 3D Sofa-Konfigurator
Große Bezugsvielfalt in tollen Farben!
Hochwertige Stoffe und edle Leder für Ihr passgenaues ADORA Designsofa.
Große Auswahl an Designelementen: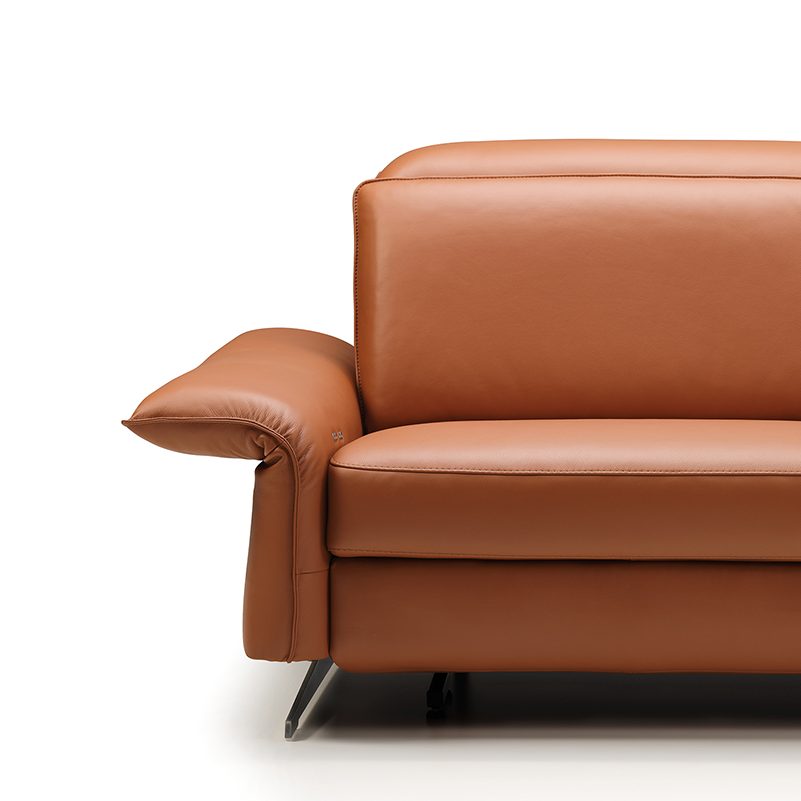 Design und Komfort: Bei ADORA ist auch die Armlehne Einstellungssache.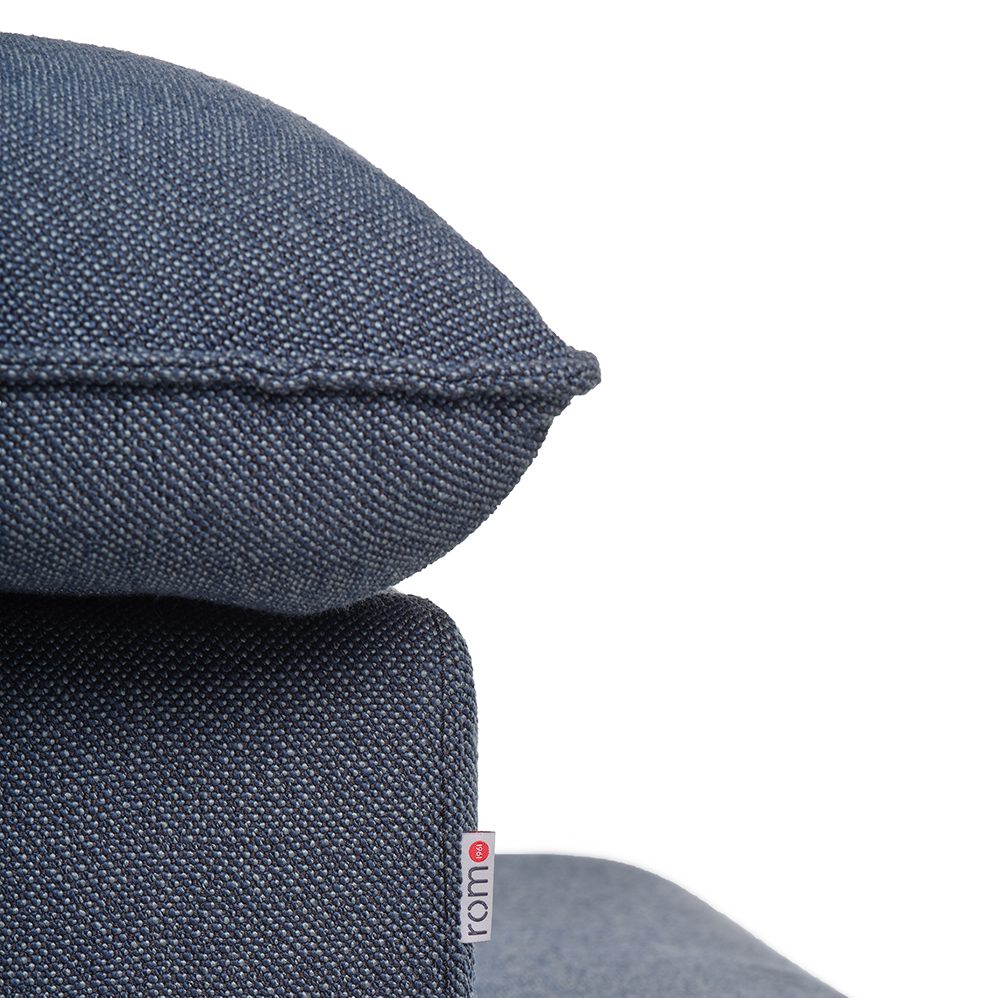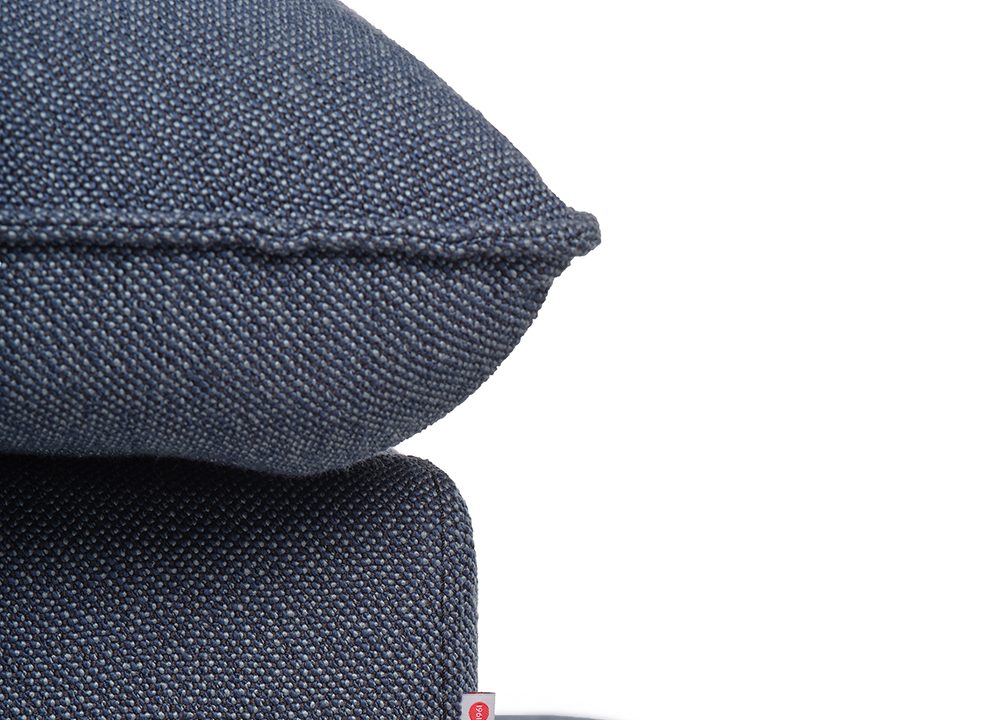 Design bis ins Detail: Biese Nähte an Armlehnen und Rückenolsterung schaffen das besondere Etwas.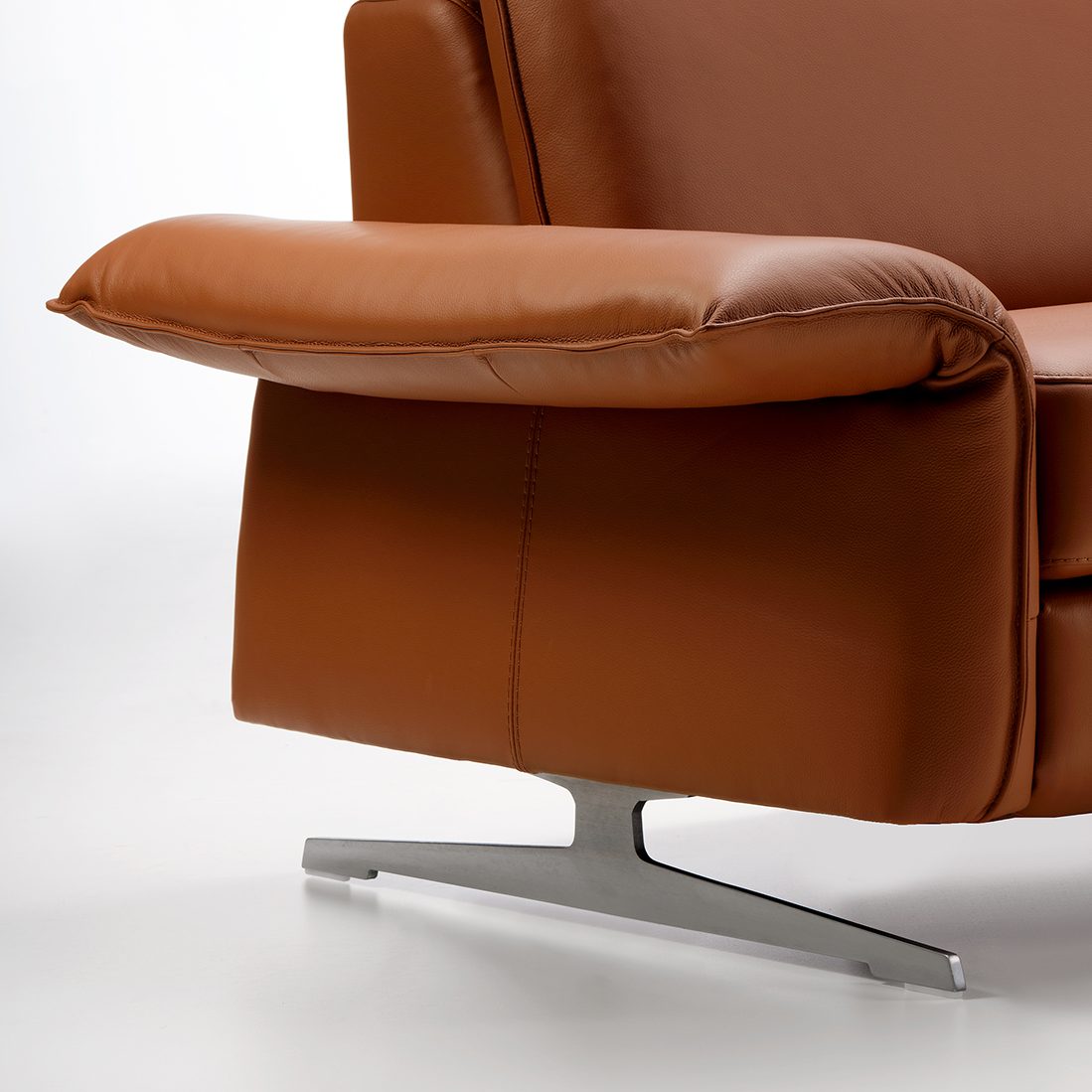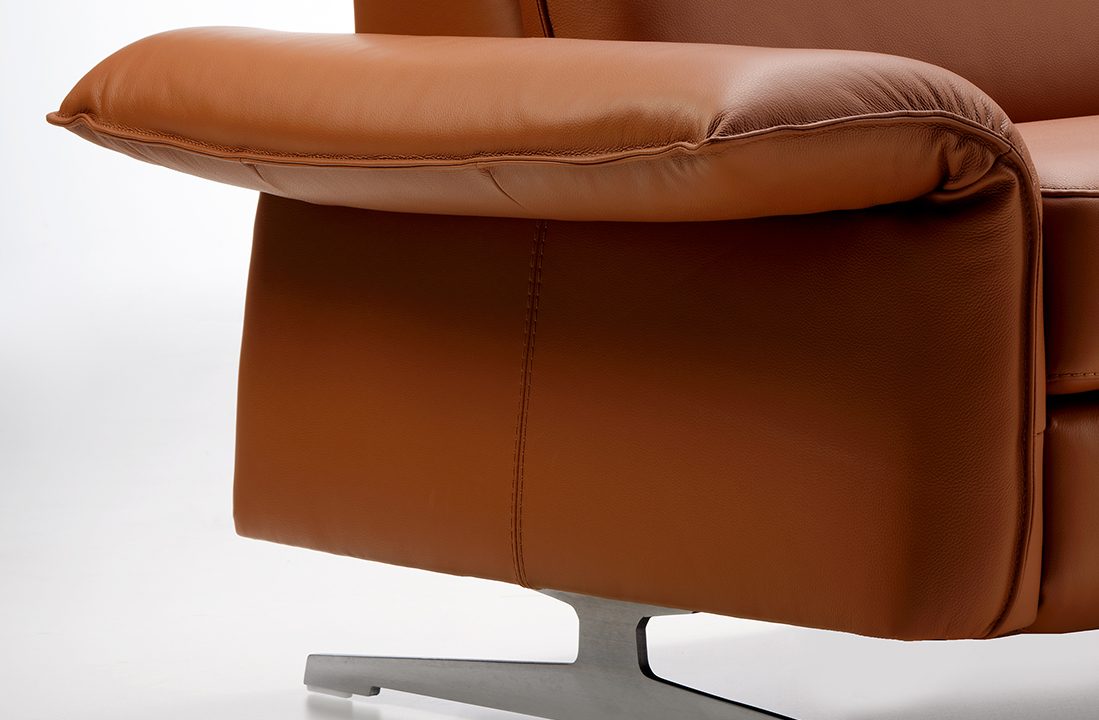 Der schmale Kufenfuss in schwarzem oder gebürsteten Stahl lässt das ADORA Designsofa optisch schweben.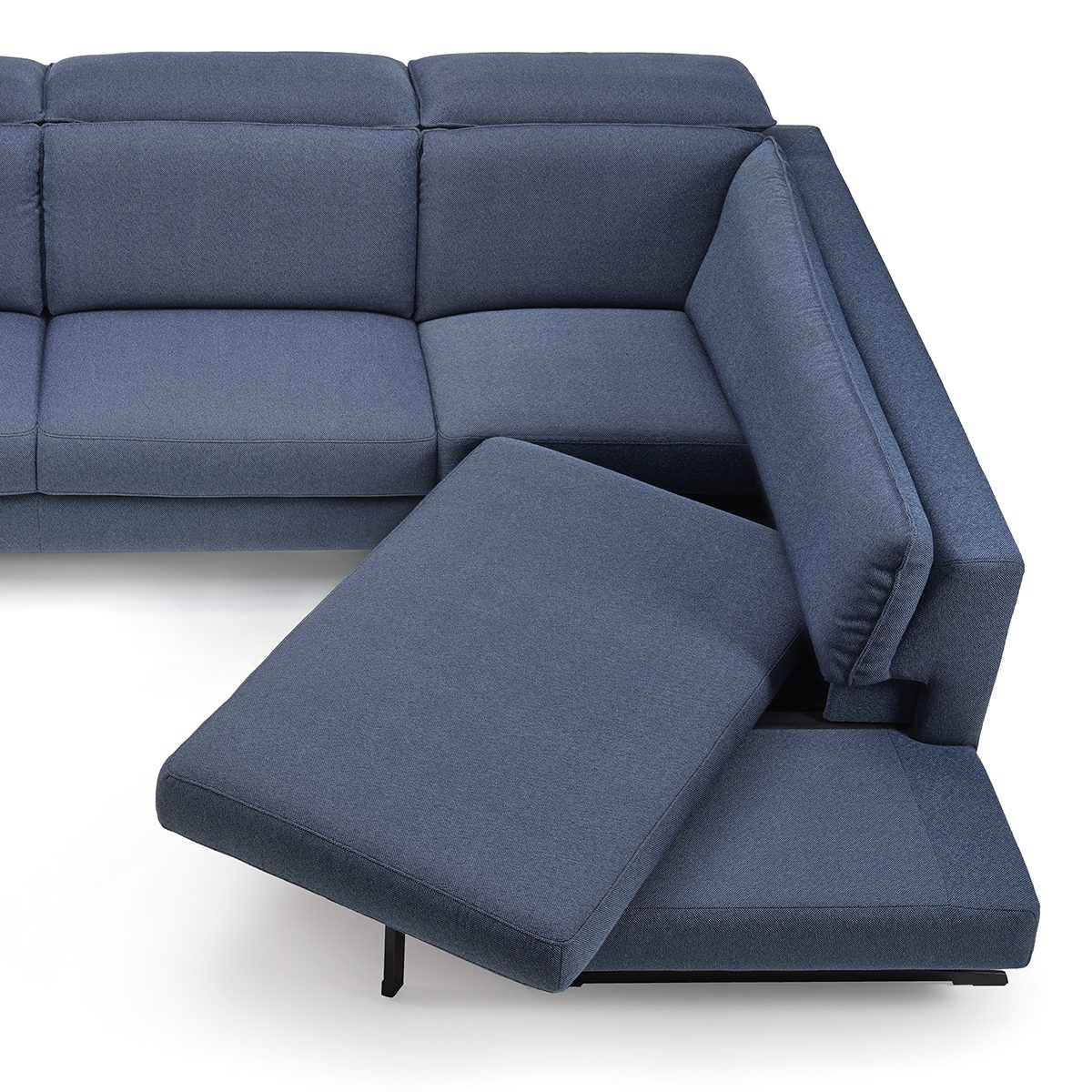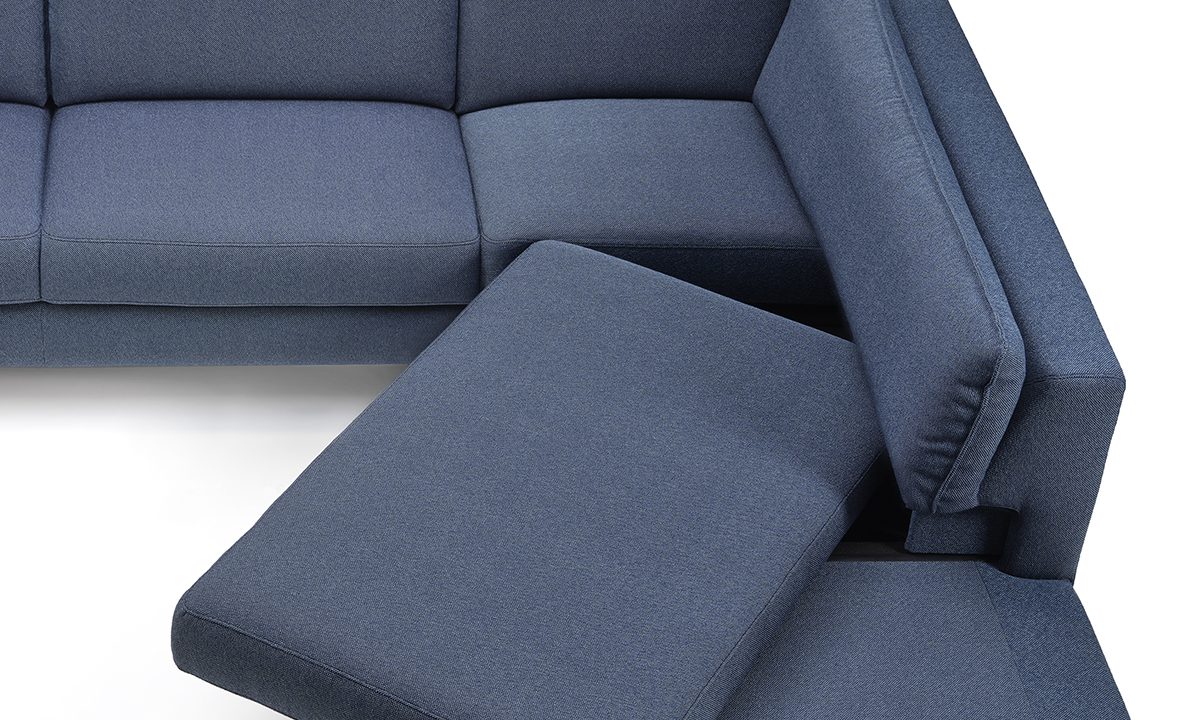 Longchair mit Drehfunktion
Aus eins mach zwei: Mit einem Handgriff lässt sich der Longchair in eine gemütliche Kuschelecke für zwei verwandeln.
Designsofa ADORA im Überblick
: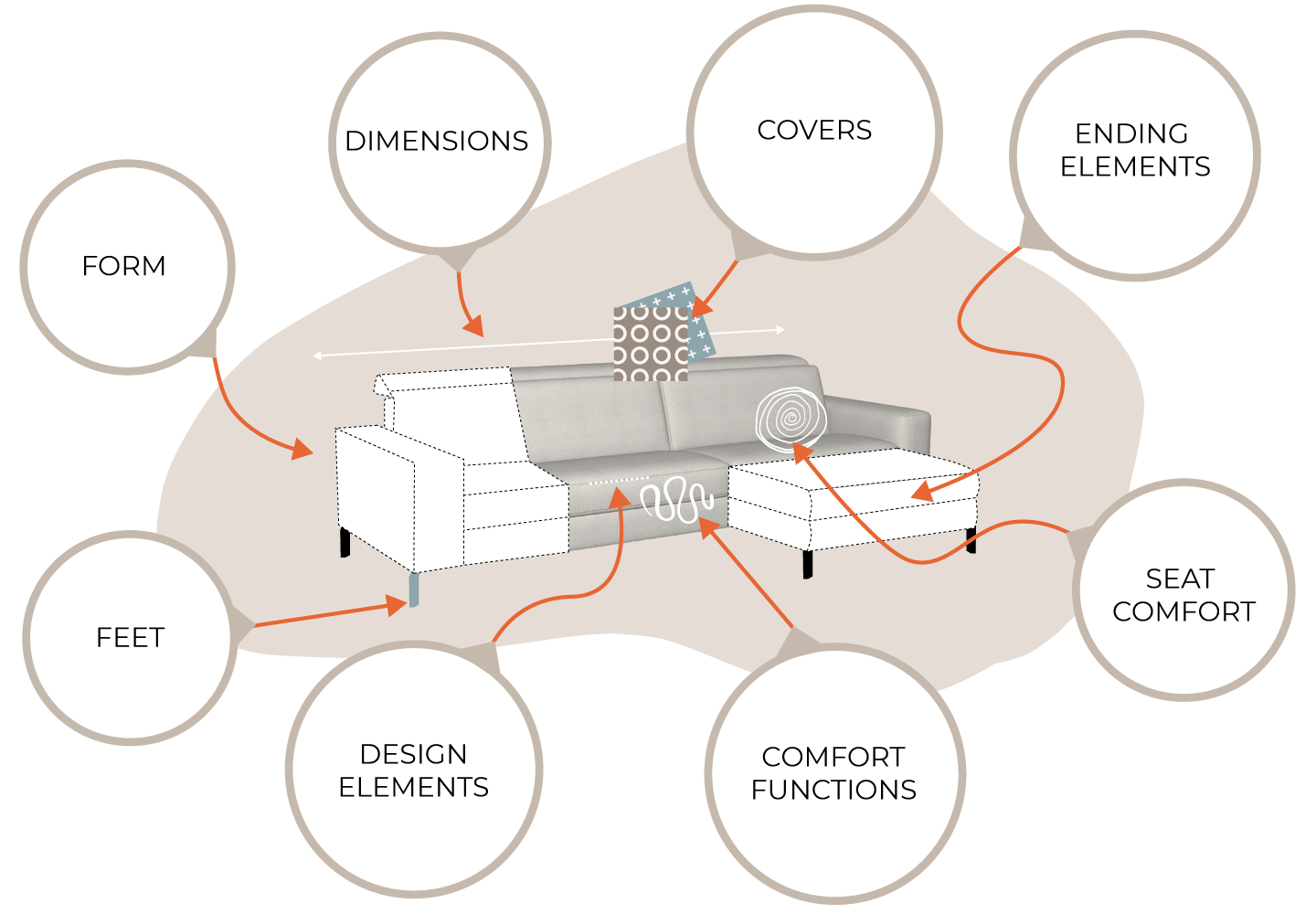 Form:

Als Hocker, Sessel, Sofa oder Ecke

Maße:

Auf Maß in 10cm Schritten planbar

Bezüge:

Über 350 verschiedene Bezüge - hochwertige Stoffe und edle Leder

Abschluss-Elemente:

2 Armlehnenbreiten und diverse Abschlusselemente wählbar

Sitzkomfort:

Boxspring+ oder Dynaspring

Komfort-Funktionen:

Elektrisch oder manuell verstellbare Einsteck-Kopfstütze
Stufenlos elektrisch verstellbare Liegefunktion (Relax)
Abnehmbare Kopfstütze
Stufenlos elektrisch verstellbare Sitztiefenverstellung

Design-Elemente:

Große Auswahl an Designelementen (Ziernaht, Kopfstütze, Armlehne etc.)

Füße

Metallfüße in Black oder Brushed
Let us make your dream come true. Together.
Visit one of our showrooms and let a rom1961 specialist assist you.
Together we will design your own individual sofa with you and we will build it exactly according to your wishes.
The rom1961 sofa collection.
Made to measure in 10 cm increments,
we manufacture your very own individual dream sofa.
Customisable down to the smallest detail. You determine the shape, size, appearance and equipment yourself!
MILLER
The design icon.
Our Award Winner!
Strikingly cubic on the outside, softly flowing on the inside: this model is a real eye-catcher.
MATHEO
The luxurious-one.
Design and function made to measure. Outstanding comfort features that leave nothing to be desired. Every MATHEO is unique.
ADORA
The timeless one.
With its clearly defined corpus and elegant feet, it radiates a timelessly beautiful look.
TAMOUR
The all-rounder.
With elegance and a perfectly formed design, TAMOUR fills every room. The clever upholstery makes the sofa appear weightless and light.
SARI
The beautifully shaped one.
Whether with a narrow, continuous armrest or in the wider form: The design completes any room.
YOGA
The individualist.
When design enters into a perfect symbiosis with its surroundings, great things are created. The YOGA armchair does this extremely well!