Tested and certified quality for durable upholstered furniture.
We test all furniture for you for
quality, safety and soundness
in our in-house quality test laboratory.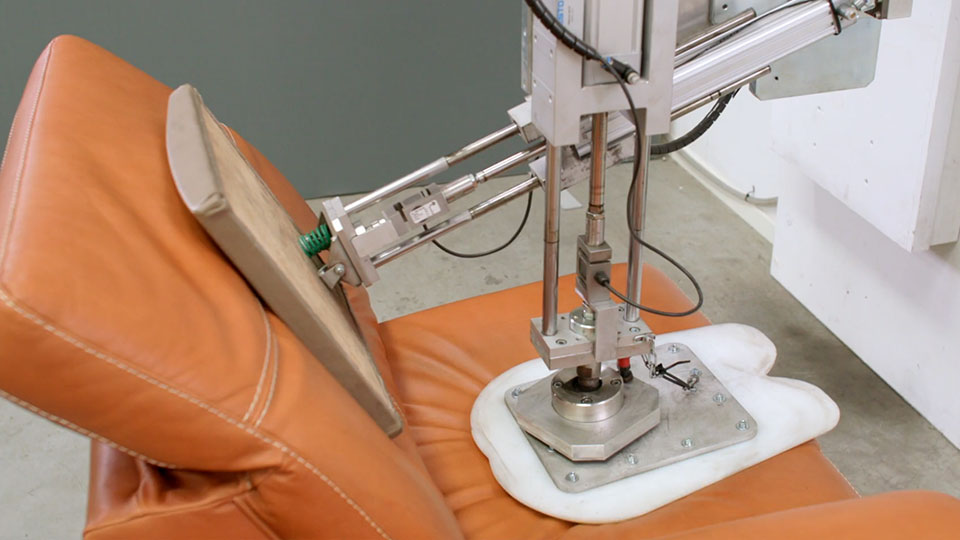 Durability test
50 000 cycles: The seat is weighted with 100 kg and the back with 33kg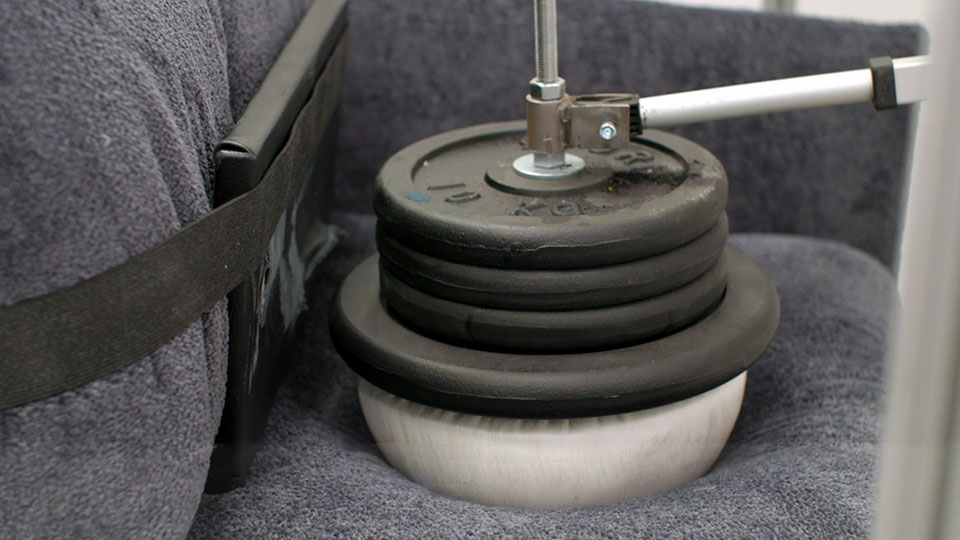 Wrinkle Formation
1 500 cycles with a weight of 45 kg.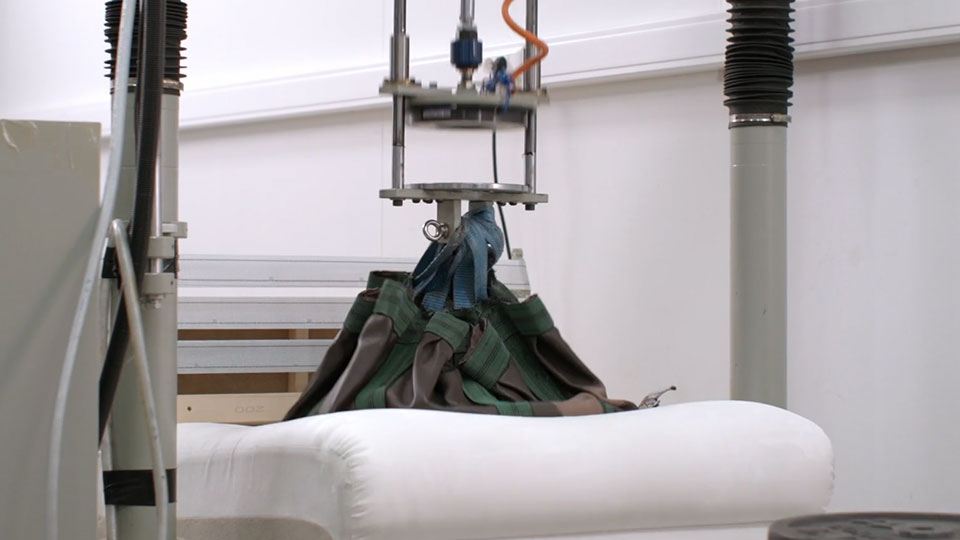 Bag drop test
15 000 cycles with a falling weight of 75 kg from a height of 10 cm.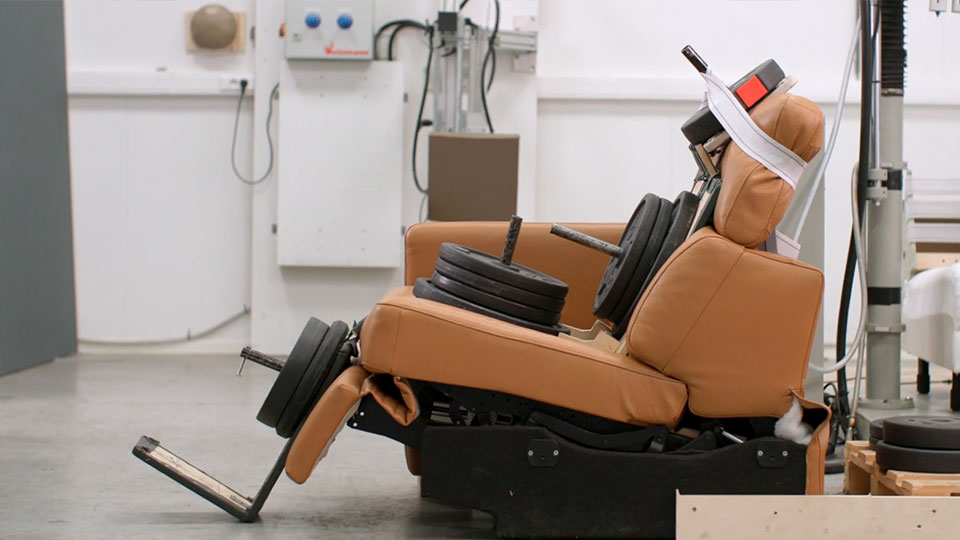 Dummy load test
3 000 cycles with 100kg dummies on all functions.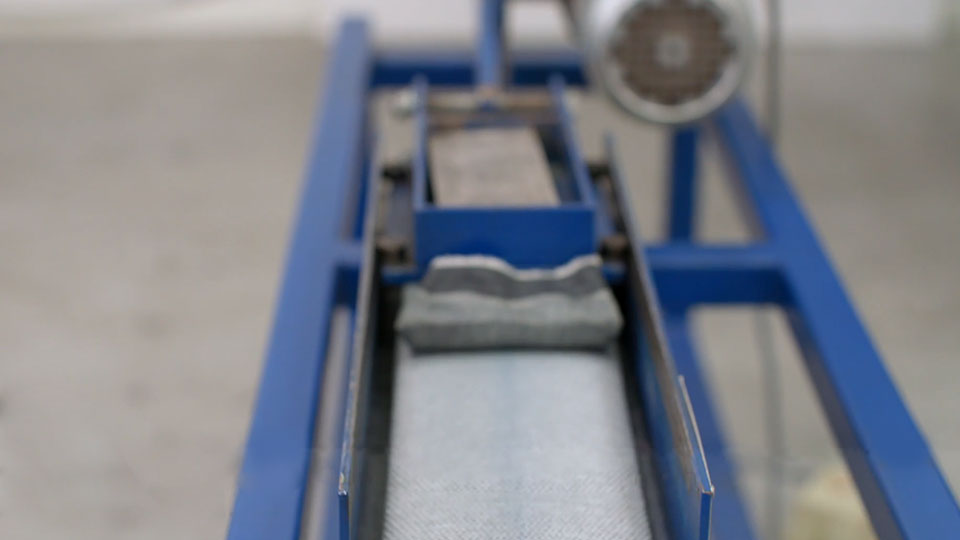 Abrasion test
15 000 cycles in 8 hours with weighted piece of denim.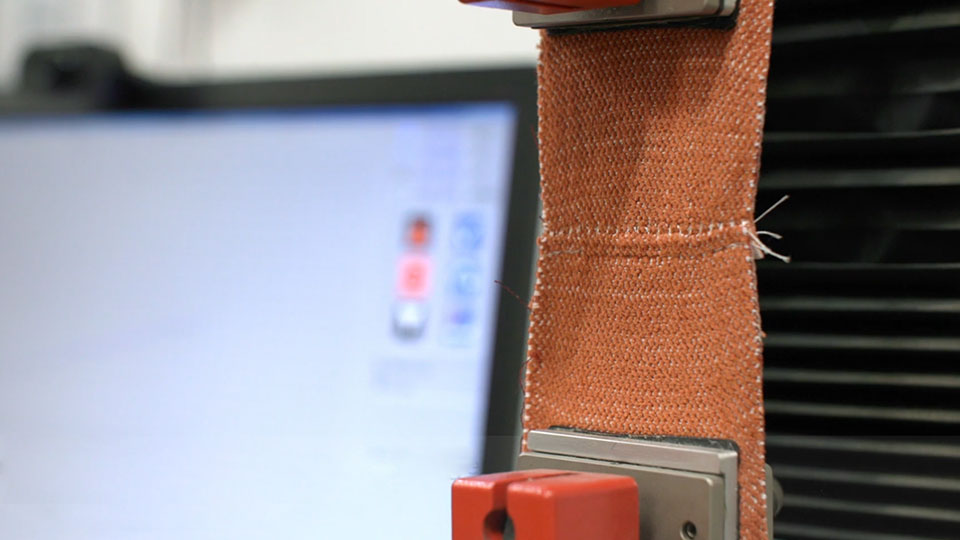 Seam tensile strength
The seam must withstand a load of 75 kg.
If you are still proud and satisfied to have chosen a rom1961 sofa after many years and if your sofa has become the centre of your home, then there is a reason for this: quality!
Because when it comes to materials, outstanding quality is the be-all and end-all for us! From the smallest screw to high-quality foams and outstanding covers suitable for everyday use.
5 Year Warranty

Certified quality

Made in Europe
The combination of seat structure and perfect functions turns your sofa into something special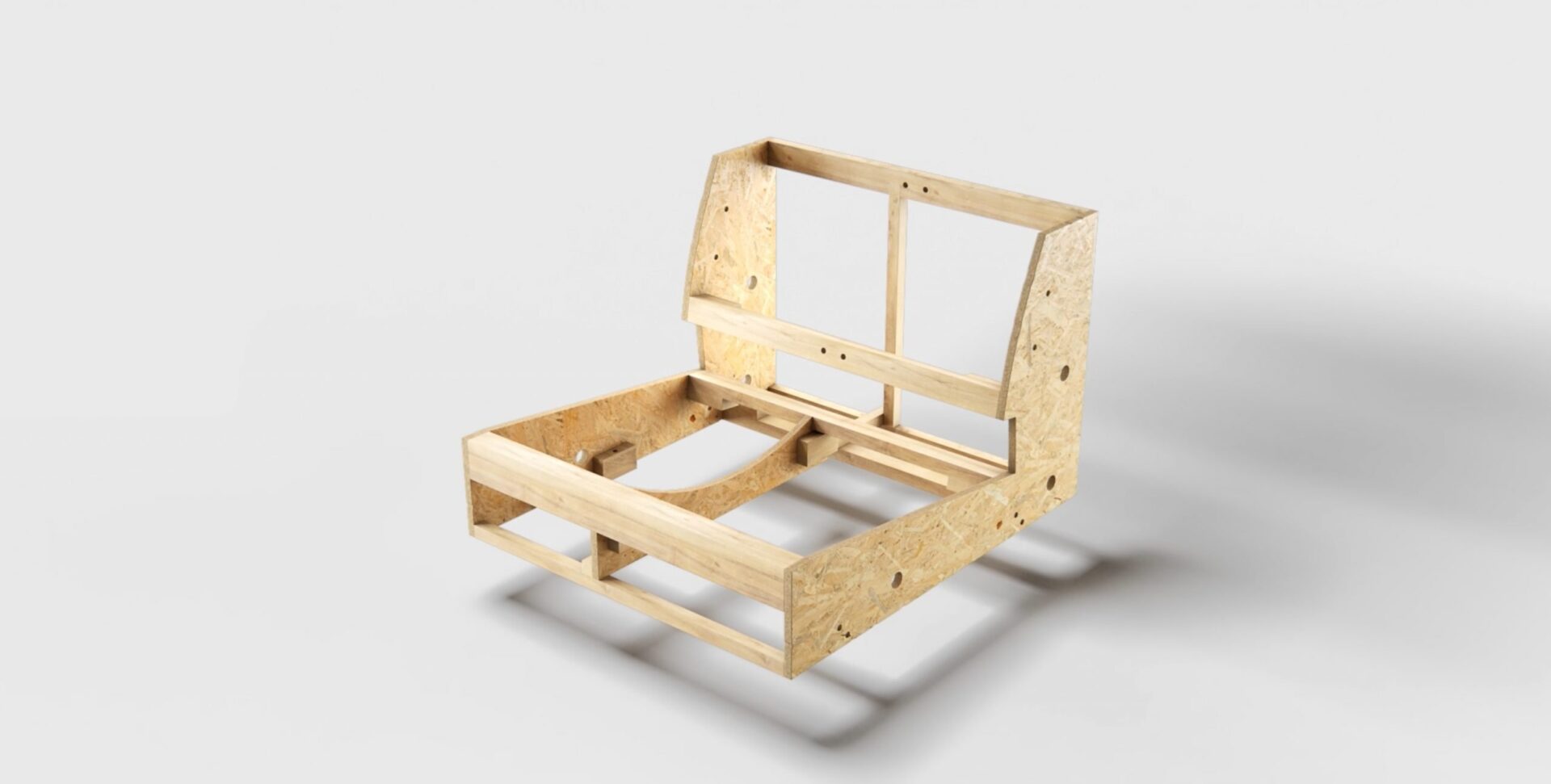 beech slats
Beech slats provide the best stability and durability. This quality wood provides the perfect frame for every rom1961 seat and thus reliably gives the sofa a long-lasting shape.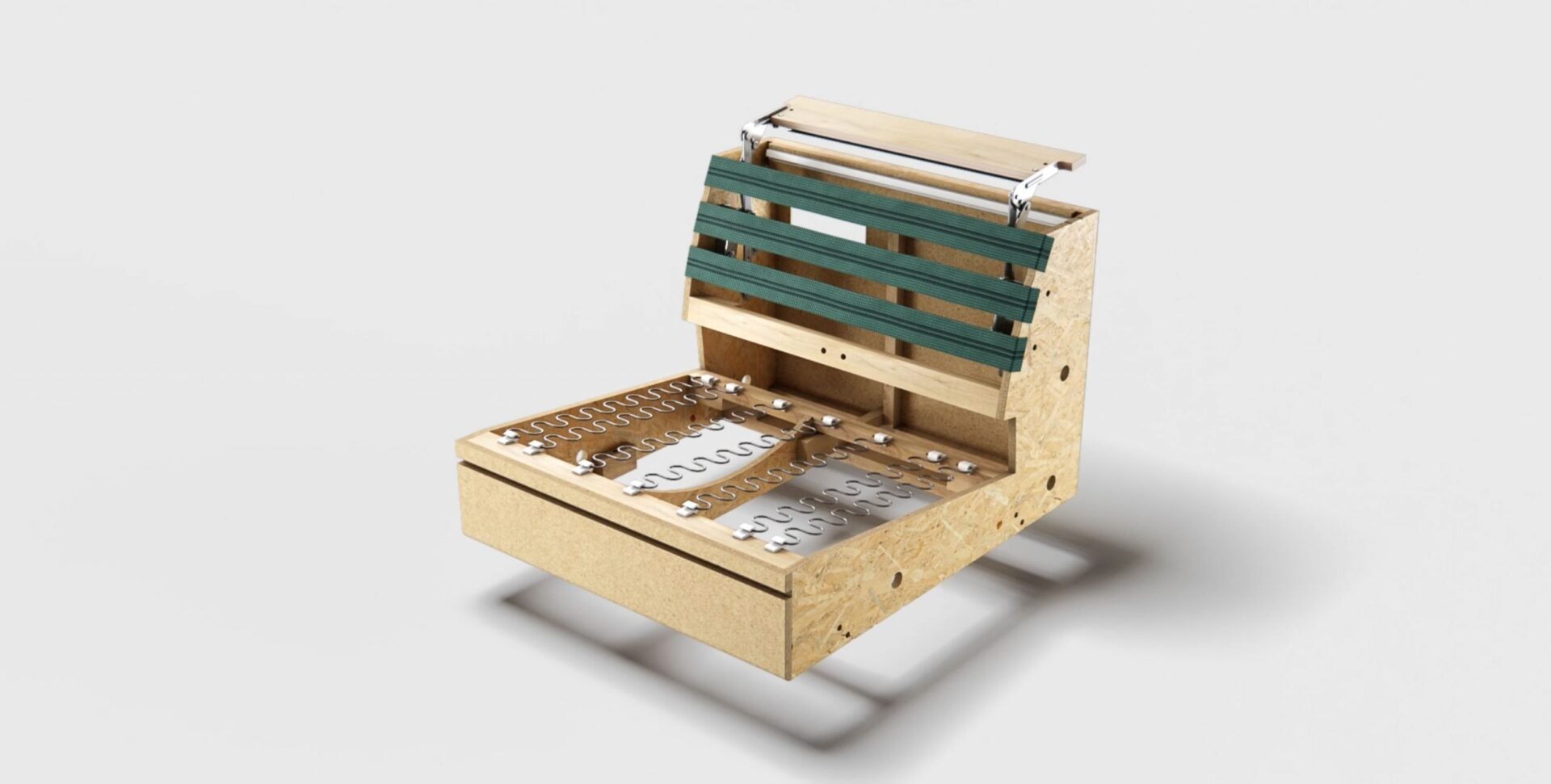 Wave springs
Wave springs or nosag springs reliably keep the overall surface of each seat in shape. The springs form the first and lowest layer of the seat and therefore permanently ensure an ideal support of all layers.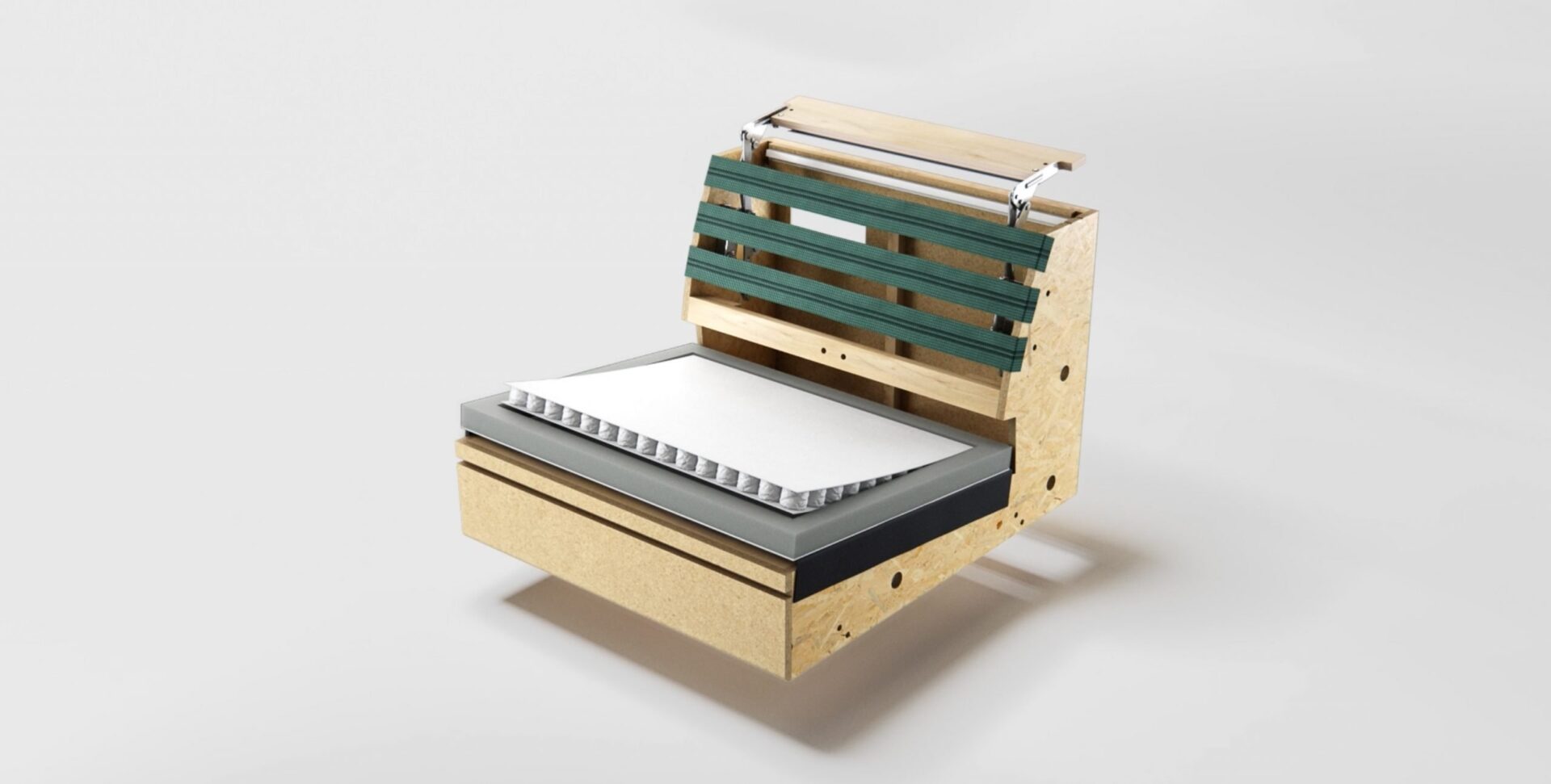 Pocket spring core
They yield and perfectly absorb any pressure: with a layer of pocket springs, each spring is individually sewn into a fabric cover for protection. rom1961 pocket springs are available in a lighter version with 1.6 mm springs (Dynaspring) or 1.8 mm springs (Boxspring+).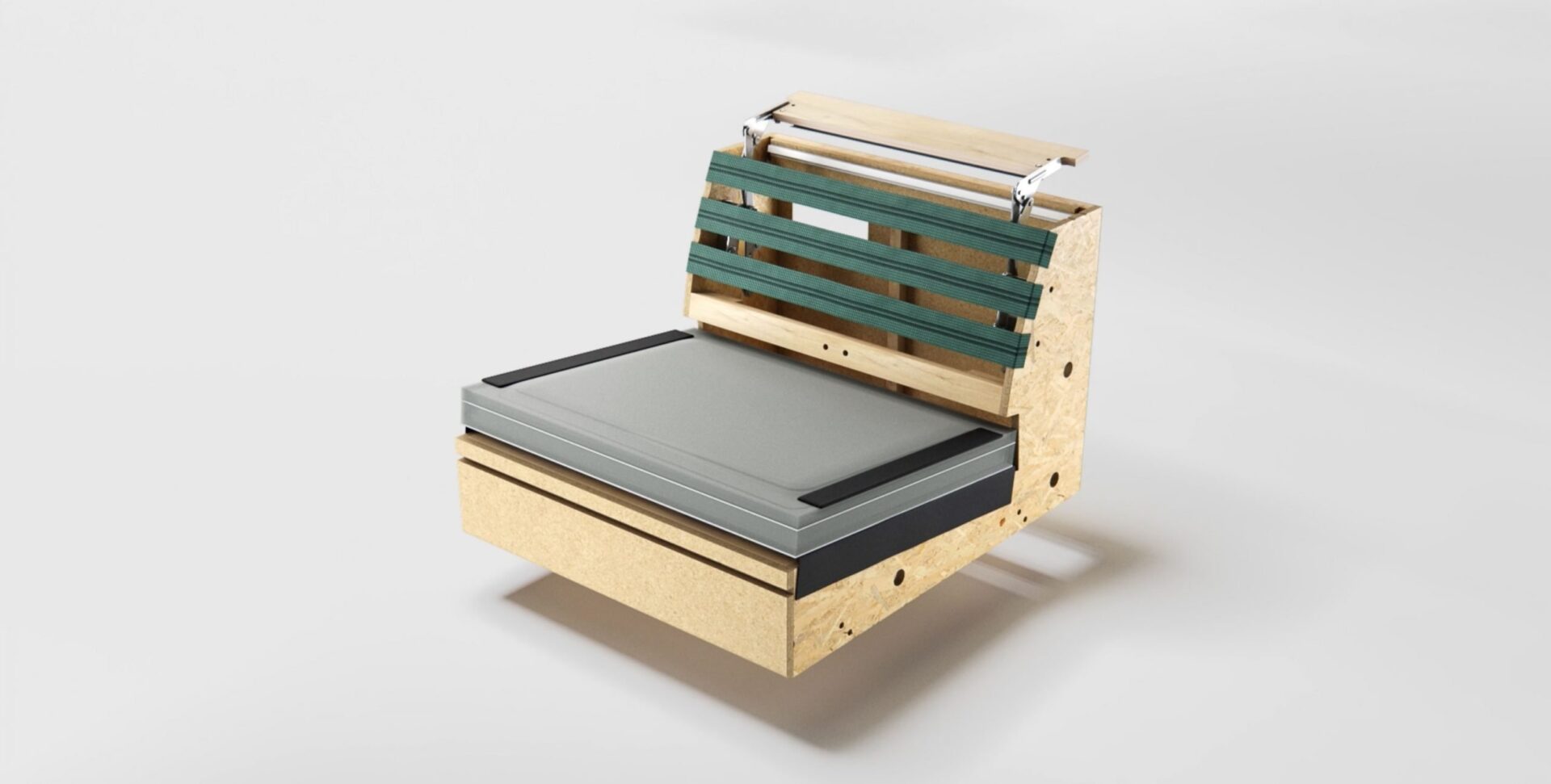 Permaform
THE special feature! The unique PERMAFORM seat edge reinforcement gives the seat area a firm frame and thus ensures exceptionally durable shape stability.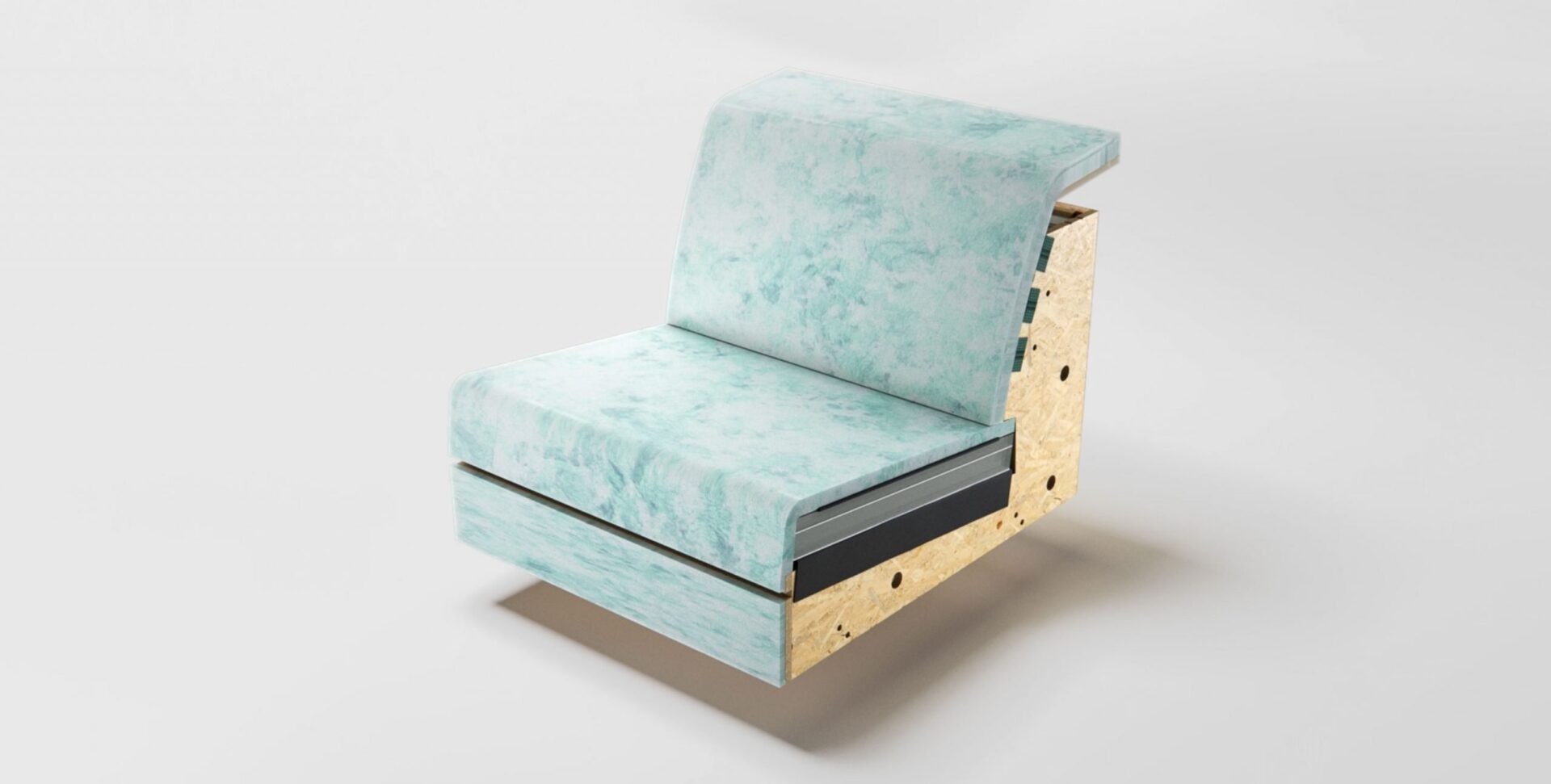 Bioflex quality foam
With a density of 55kg/m3, Bioflex guarantees optimum comfort with a choice between firm (Boxspring+) or soft (Dynaspring).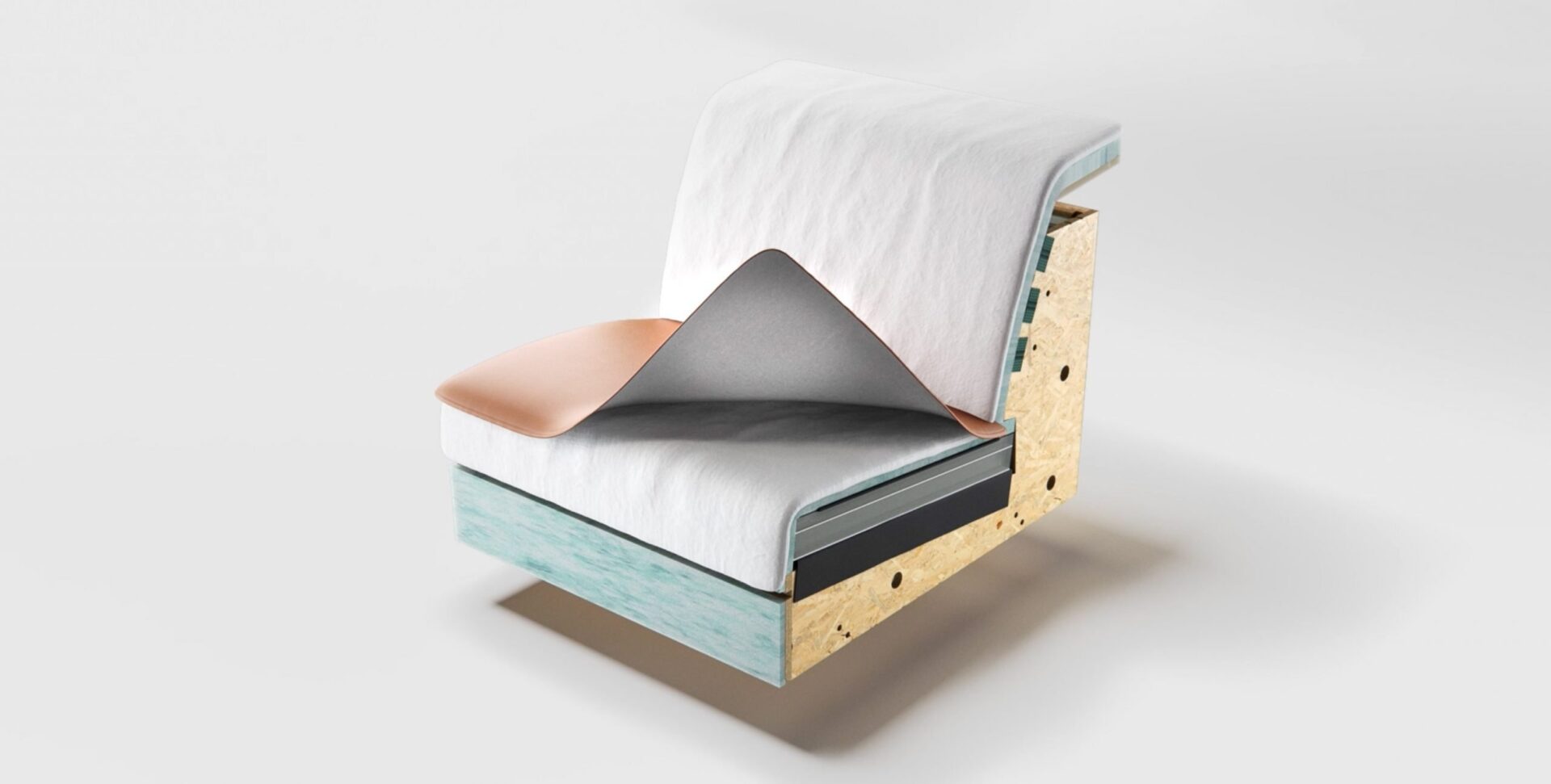 Covers
Whether it's made of fabric or leather, the cover is not only an important component visually, but it must also be able to withstand any exposure and demand. Rom1961 covers are therefore high-quality and especially well suited for everyday use. All leathers are in addition euqiped with a fleece-lining to minimize wrinkles.
Products tested from A to Z
High quality standards with regards to durability, stability and manufacturing quality as well as the processing of materials tested for harmful substances are just as important to us as your sitting comfort.
Our products meet strict quality, environmental and emission standards and have been awarded the Golden M and emission class A certificates.
Furthermore, all materials and products are extensively tested internally. Therefore, we also give a full 5-year warranty on our products with a clear conscience.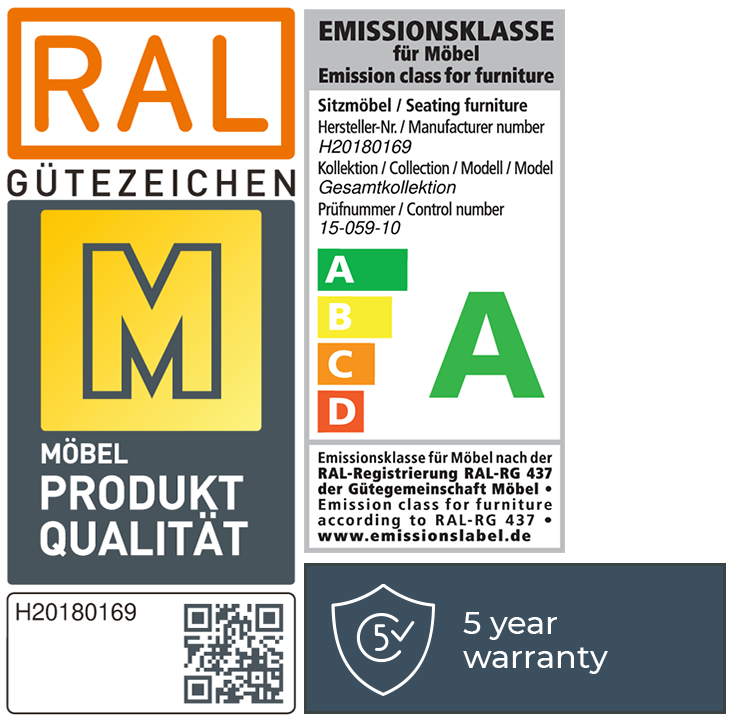 Boxspring
for comfortable seating
Firm of soft seating comfort
High-quality pocket-springs
N

Durably stable and even sitting surfaces

N

Excellent weight distribution

N

Quality foam 55kg/m3

N

Climate control and good hygiene properties

N

High point elasticity
Firm seating comfort with high-tech spring core made of 1,8mm thick wire
Boxspring+ offers the highest level of sitting and reclining comfort and transforms every sofa into a perfect oasis of well-being. This is not achieved by chance but the individual layers are perfectly coordinated: Components such as Bioflex foam and pocket spring core, in combination with other high-quality materials, achieve excellent and pleasantly stabilising upholstery.
Soft seating comfort with high-tech spring core made of 1,8mm thick wire
Seats upholstered with Dynaspring give an incomparably comfortable seating feeling thanks to sophisticated high-tech upholstery. The structure is the same as with Boxspring+, but Dynaspring components are more elastic and therefore give slightly more. The result is upholstery that gently encloses without sacrificing dimensional stability.
Discover rom1961 in pictures
This documentary from a Belgian television station gives you an insight into the family business ROM from Eupen in Belgium.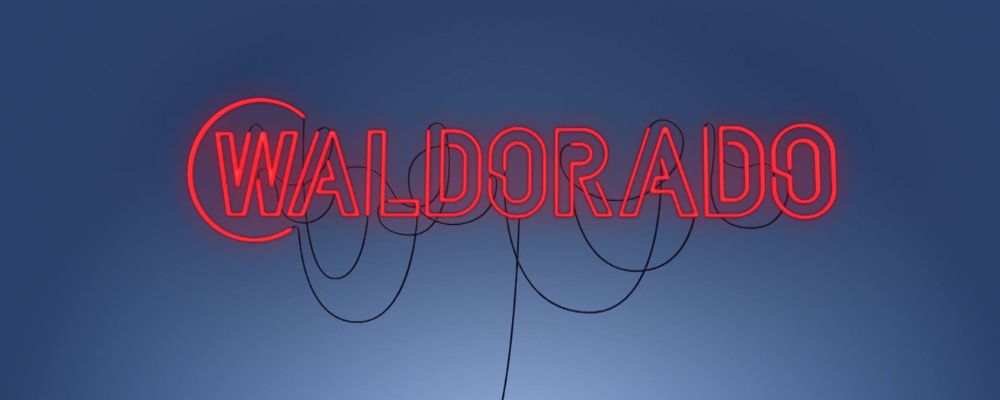 5 Year Warranty
Certified quality
Made in Europe
Let us make your dream come true. Together.
Visit one of our showrooms and let a rom1961 specialist assist you.
Together we will design your own individual sofa with you and we will build it exactly according to your wishes.
The rom1961 sofa collection.
Made to measure in 10 cm increments,
we manufacture your very own individual dream sofa.
Customisable down to the smallest detail. You determine the shape, size, appearance and equipment yourself!
MILLER
The design icon.
Our Award Winner!
Strikingly cubic on the outside, softly flowing on the inside: this model is a real eye-catcher.
MATHEO
The luxurious-one.
Design and function made to measure. Outstanding comfort features that leave nothing to be desired. Every MATHEO is unique.
ADORA
The timeless one.
With its clearly defined corpus and elegant feet, it radiates a timelessly beautiful look.
TAMOUR
The all-rounder.
With elegance and a perfectly formed design, TAMOUR fills every room. The clever upholstery makes the sofa appear weightless and light.
SARI
The beautifully shaped one.
Whether with a narrow, continuous armrest or in the wider form: The design completes any room.
YOGA
The individualist.
When design enters into a perfect symbiosis with its surroundings, great things are created. The YOGA armchair does this extremely well!