VIVA - the 100% recycled fabric
modern – ecologic – sustainable
VIVA is a cover fabric for your sofa, made from 100% recycled PET bottles.
=

Sustainable and environmental friendly made out of 100% PET-bottles.

=

So soft and fluffy as you like it.

=

Available in 10 trendy colours

=

170 bottles = 1 Sofa
How is the VIVA fabric produced?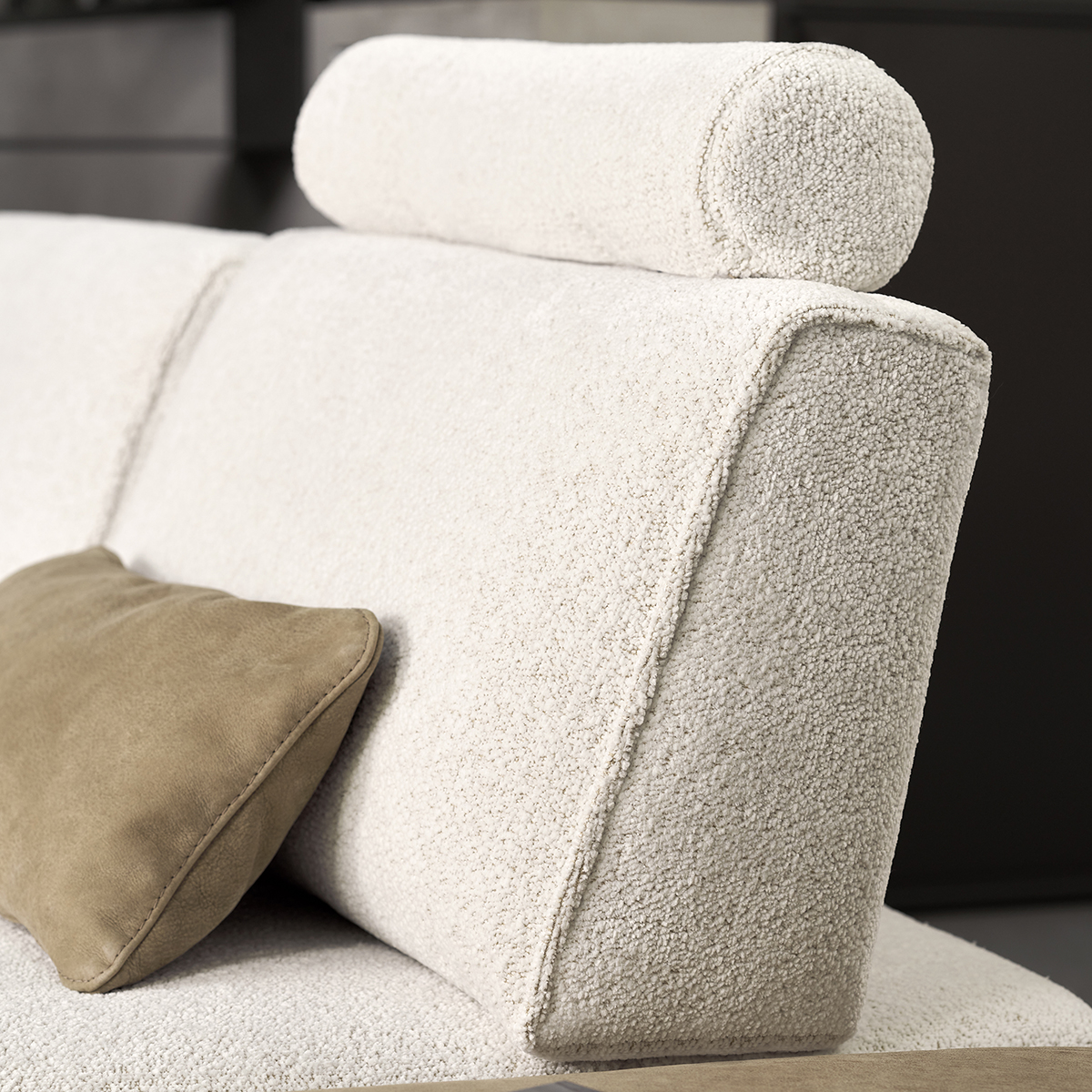 Material:

100% recycled PET-bottles

Weight:

976 g/m2

Light fastness:

*****

Martindale:

100.000

Other:

Particularly easy care
REACH-compliant
Fabric made from 100% recycled plastic
VIVA
100% from recycled PET bottles
VIVA adds vitality! The fluffy velvety fabric gives upholstered furniture a special vitality, and it is also impressive in terms of sustainability:
with VIVA, every fibre is made from 100% recycled plastic. VIVA is thus not only sustainable – it is also environmentally friendly and minimises waste
Available in 10 trendy colours
Let us make your dream come true. Together.
Visit one of our showrooms and let a rom1961 specialist assist you.
Together we will design your own individual sofa with you and we will build it exactly according to your wishes.
The rom1961 sofa collection.
Made to measure in 10 cm increments,
we manufacture your very own individual dream sofa.
MILLER
The design icon.
Our Award Winner!
Strikingly cubic on the outside, softly flowing on the inside: this model is a real eye-catcher.
ADORA
The timeless one.
With its clearly defined corpus and elegant feet, it radiates a timelessly beautiful look.
TAMOUR
The all-rounder.
The clever upholstery makes the sofa appear weightless and light.
SARI
The beautifully shaped one.
Whether with a narrow, continuous armrest or in the wider form: The design completes any room.
RADIOSO
The elegant one.
A perfectly shaped sofa with rounded features, elegant skid base and cubic seat structure.
MONAMI
The flexible one.
A loungy and incredibly chic form meets diverse and incredibly clever possibilities.
YOGA
The individualist.
When design enters into a perfect symbiosis with its surroundings, great things are created. The YOGA armchair does this extremely well!