Endless variety, guaranteed quality
If you are still proud and satisfied to have chosen a rom1961 sofa after many years and if your sofa has become the centre of your home, then there is a reason for this: quality!
Because when it comes to materials, outstanding quality is the be-all and end-all for us! From the smallest screw to high-quality foams and outstanding covers suitable for everyday use.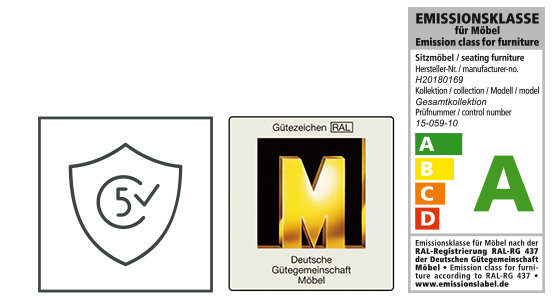 Quality down to the last detail – a matter of course at rom1961.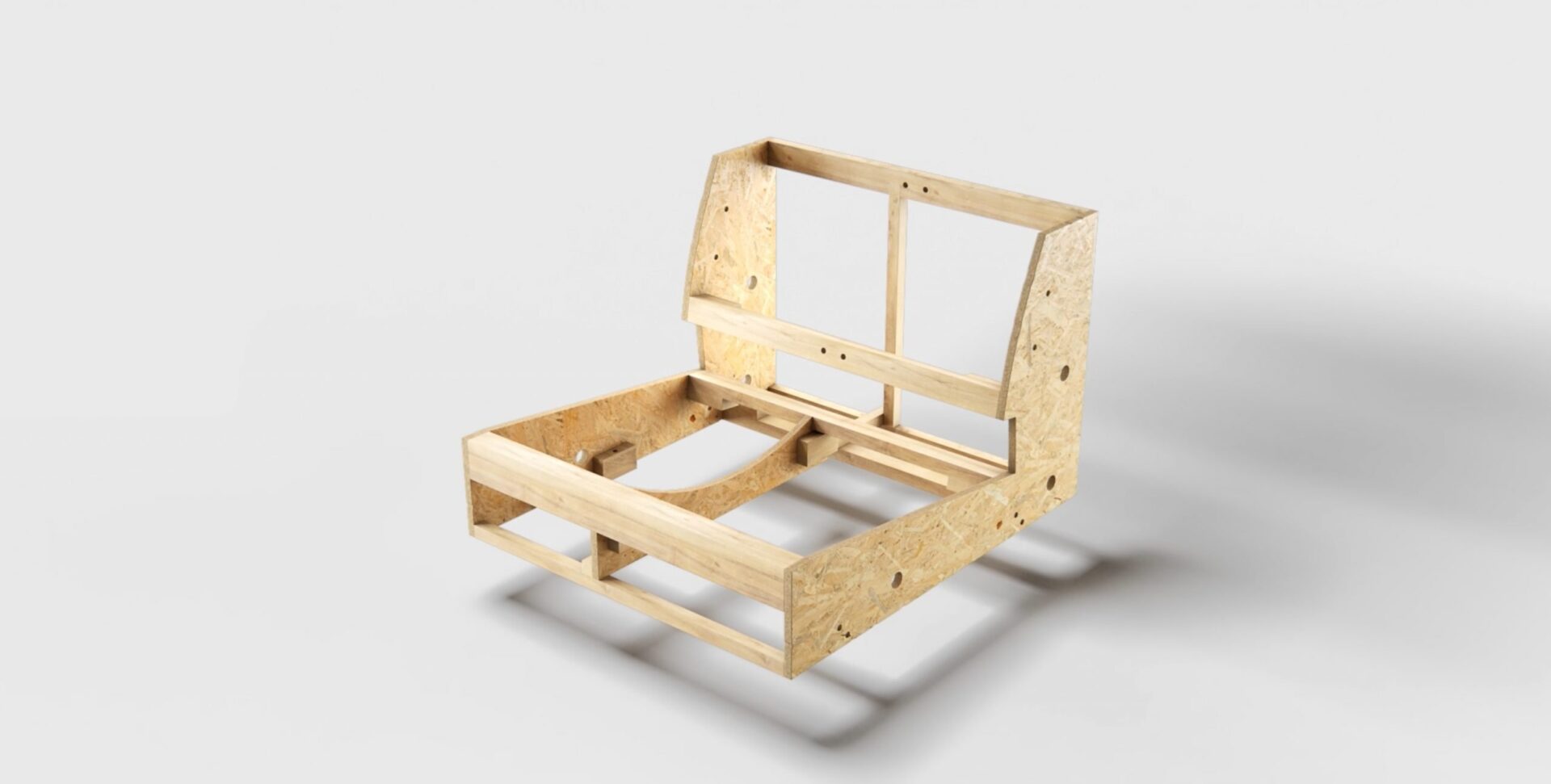 Beech slats provide the best stability and durability. This quality wood provides the perfect frame for every rom1961 seat and thus reliably gives the sofa a long-lasting shape.
Wave springs or nosag springs reliably keep the overall surface of each seat in shape. The springs form the first and lowest layer of the seat and therefore permanently ensure an ideal support of all layers.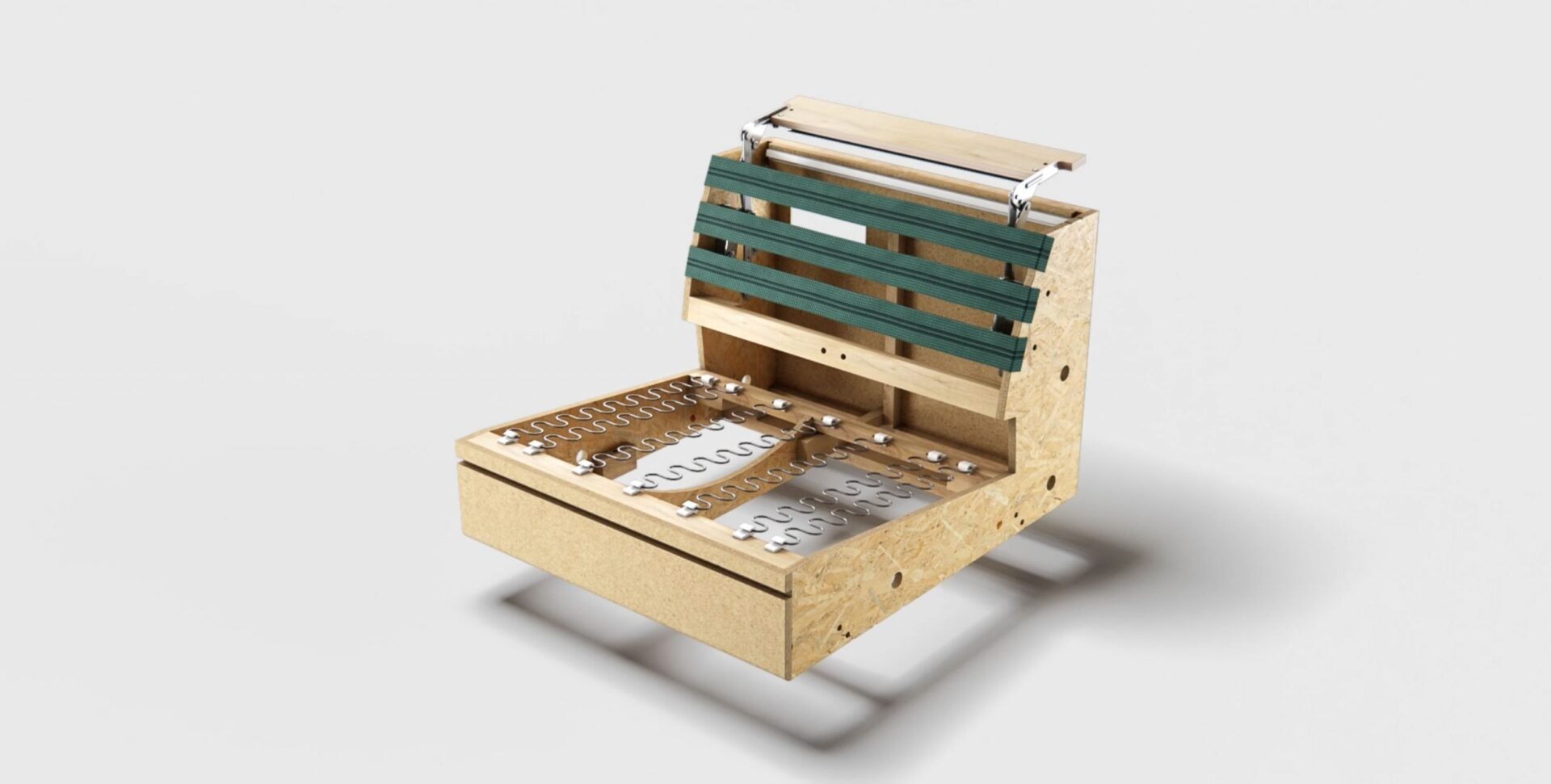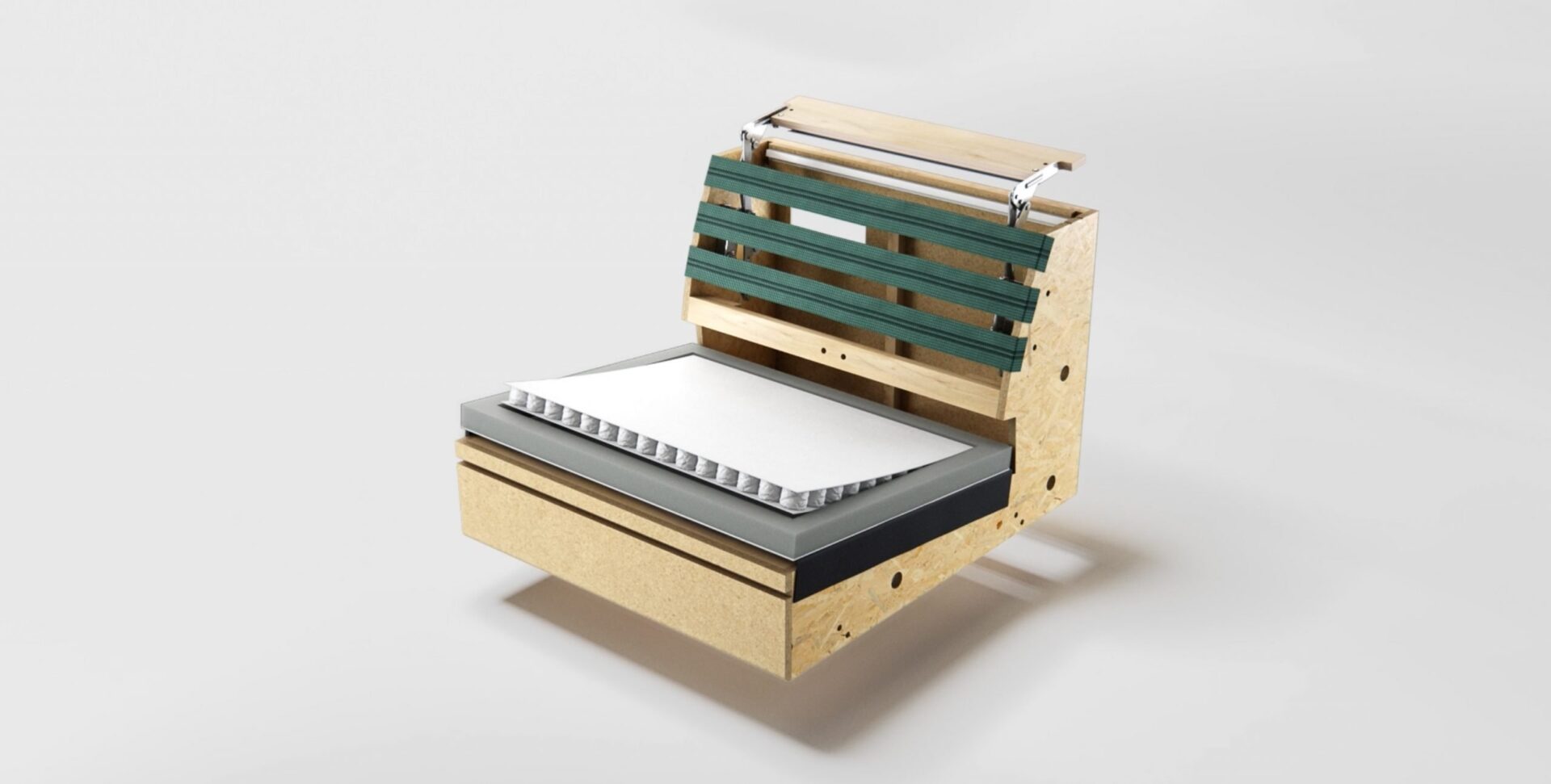 They yield and perfectly absorb any pressure: with a layer of pocket springs, each spring is individually sewn into a fabric cover for protection. rom1961 pocket springs are available in a lighter version with 1.6 mm springs (Dynaspring) or 1.8 mm springs (Boxspring+).
Edge intensifier – Permaform
As a special extra, the seat edge reinforcement PERMAFORM ensures a perfect fit – permanently.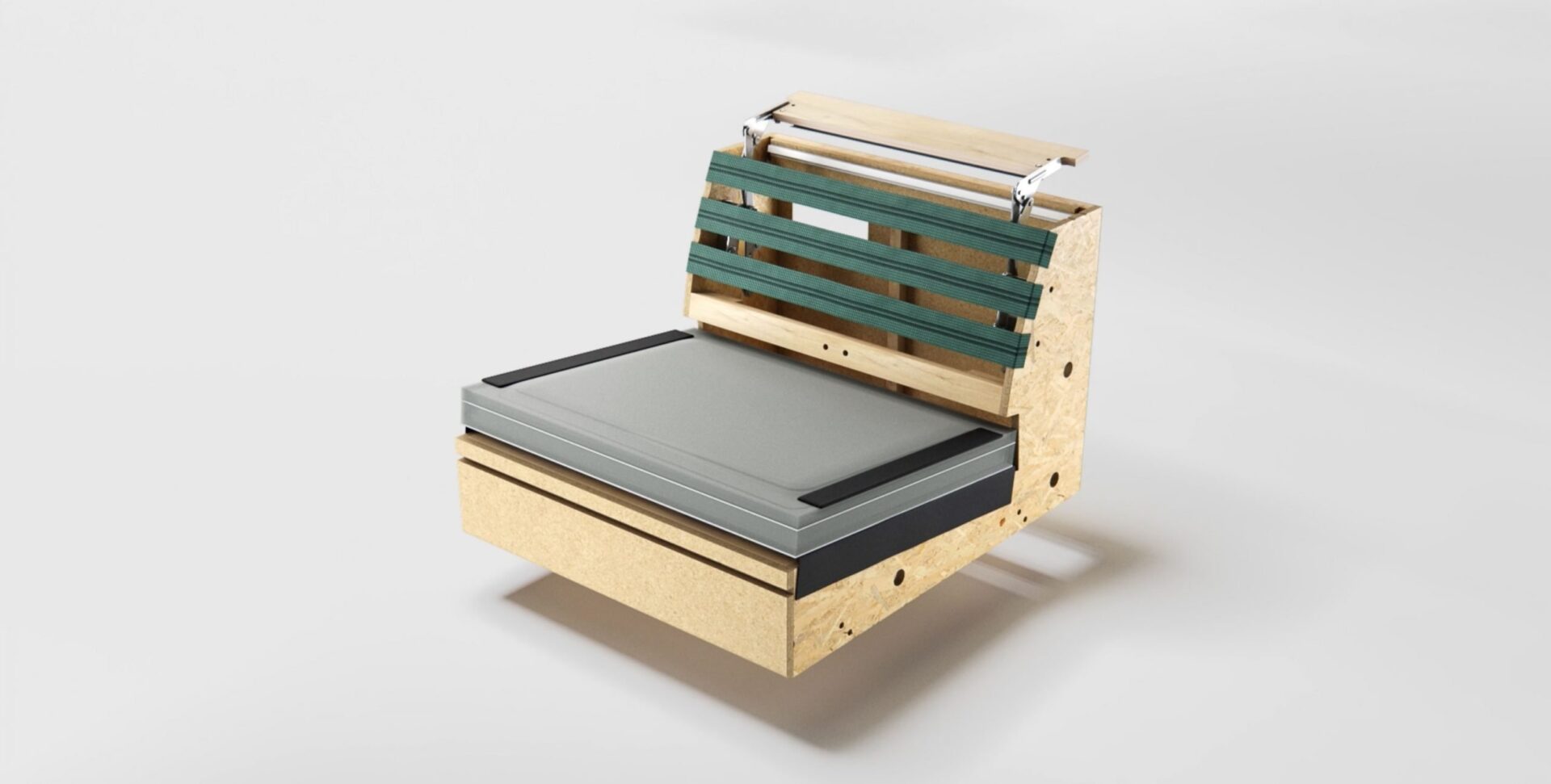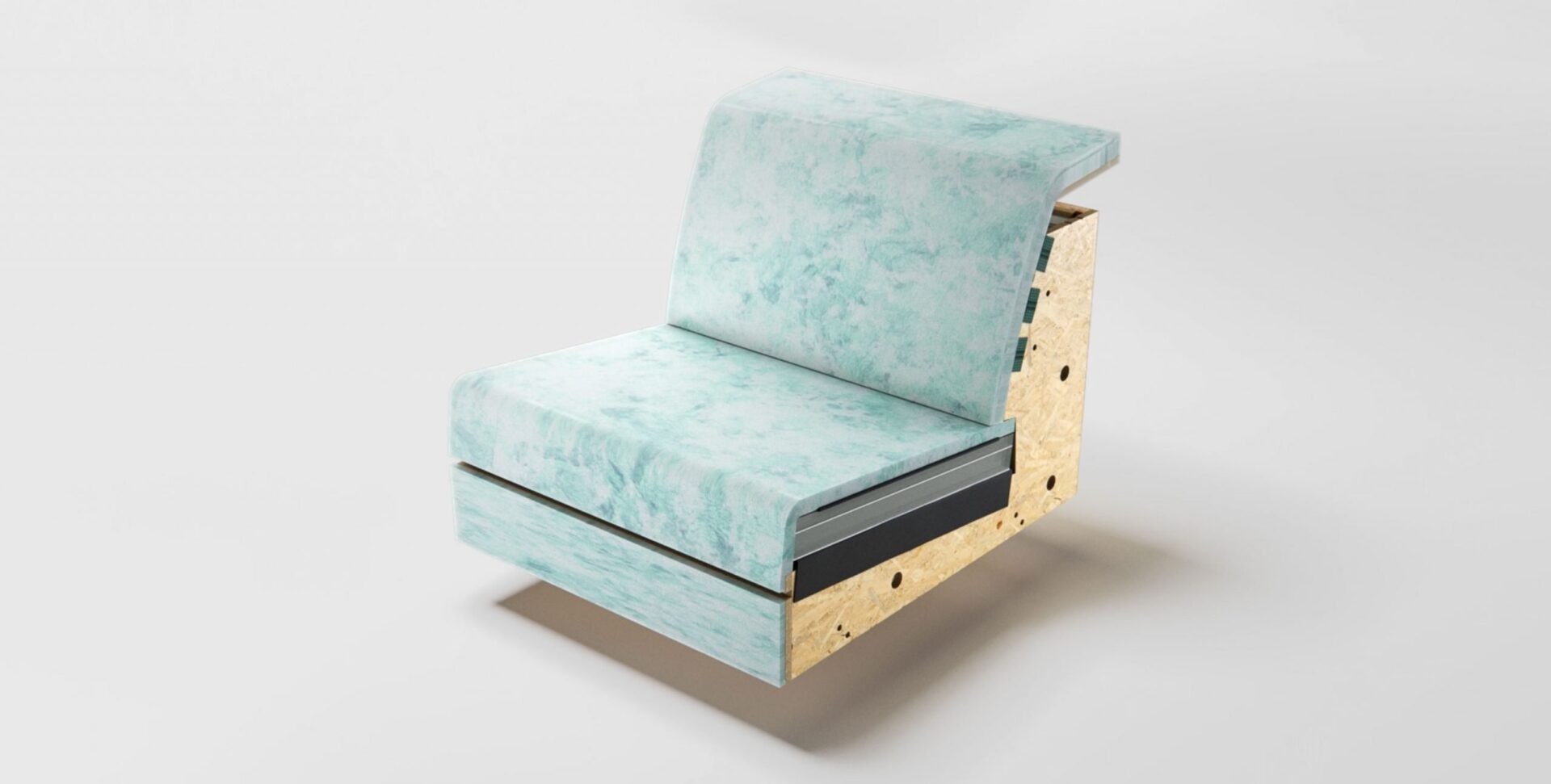 With a density of 55kg/m3, our quality foams guarantee optimum comfort with a choice between firm (Boxspring+) or soft (Dynaspring).
Whether it's made of fabric or leather, the cover is not only an important component visually, but it must also be able to withstand any exposure and demand. Rom1961 covers are therefore high-quality and especially well suited for everyday use. All leathers are in addition euqiped with a fleece-lining to minimize wrinkles.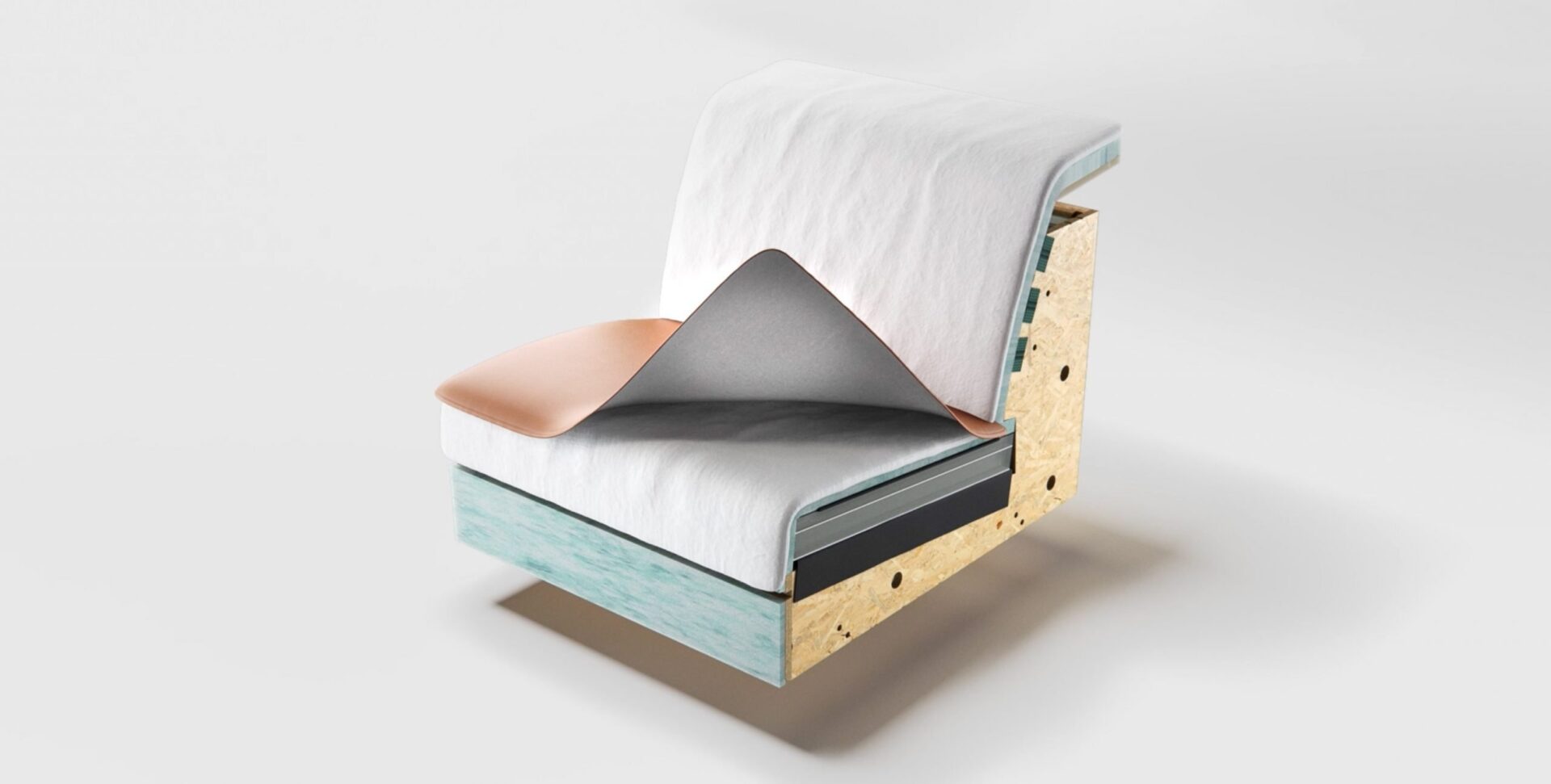 Trust is good, a seal is better
Products tested from A to Z
High quality standards with regards to durability, stability and manufacturing quality as well as the processing of materials tested for harmful substances are just as important to us as your sitting comfort. Our products meet strict quality, environmental and emission standards and have been awarded the Golden M and emission class A certificates.
Furthermore, all materials and products are extensively tested internally. Therefore, we also give a full 5-year warranty on our products with a clear conscience.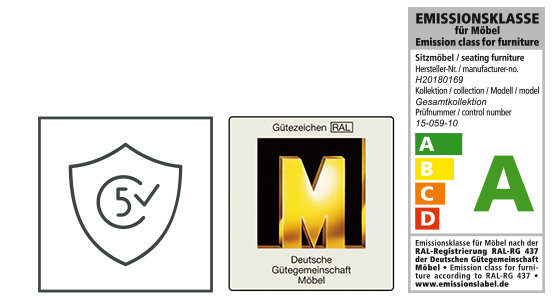 Let is make your dream come true. Together.
A living centre is perfect when everyone feels comfortable on the sofa in their own way and when it offers the right setting and perfect comfort for every occasion. Your family will thus grow together and can welcome friends. This is our guiding principle, which we passioantely rethink and implement for every customer.